Our Story
About Millbrook Homecare
Located in Hellertown, PA., Millbrook HomeCare was founded on the vision of two women, Anne Miller and Cheryl Brooks. Personally, Cheryl had both positive and negative interactions with various home care companies when her mother was in need of caregivers. After over a year of research, training, and development, Millbrook HomeCare Partners, Inc. was born. Millbrook was incorporated in 2007 and licensed by the state of Pennsylvania.
Our Mission is to make a positive difference in the lives of our clients, families, and the communities we serve. Our passion for exceptional care starts at the top and continues through each team member.
Our team approaches situations and opportunities in a unique and creative way that leverages our decades of experience together.
We are passionate about helping our clients, families, caregivers, and fellow team members, nurturing a family-like workplace that encourages longevity.
We invite you to get to know our friendly and talented team at Millbrook. They are committed to providing you with exceptional patient care.
Call us today to learn more about our FREE consultation assessment service. Join our many clients who have peace of mind knowing we have a 24/7 on-call service.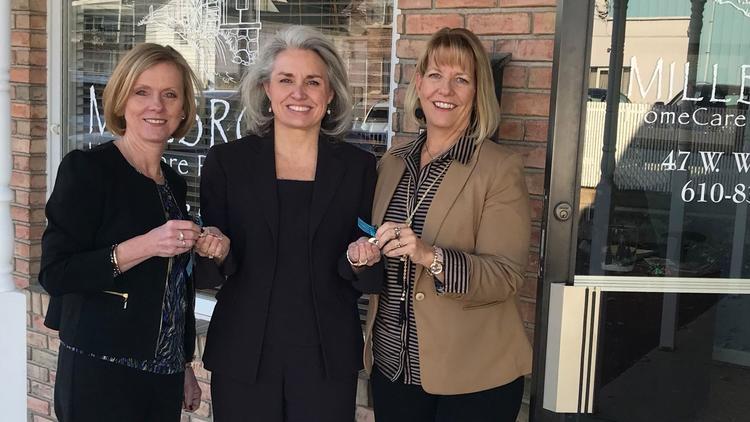 Terry Weber
OWNER
Millbrook HomeCare is owned and operated by Terry Weber. She has worked in healthcare for over 30 years, 16 of which have been in-home care. She has always valued the relationship between client and agency, and because of Terry's background, she can also give advice regarding retirement living. Stop by the Millbrook HomeCare office to say "Hello," she would love to meet you.
Our Team
Ginger Roberts
General Manager
Ginger has been with Millbrook since 2016. She has worked in health care for close to 25 years in various capacities ranging from nursing home experience to being the Associate General Manager at Devon House for 15 years. In addition to her position at Millbrook HomeCare, she is in a supervisory role at St. Luke's overseeing their Environmental Services department.
Ginger has been married for almost 20 years, and she has two children: a daughter and step-son. She also has four grandchildren who are the light of her life. Ginger is very family oriented as she loves spending time with her loved ones.
Shana Bishop
Care Coordinator
Shana has been with Millbrook HomeCare for over 10 years and is a whiz at coordinating daily schedules and communicating with our caregivers!
Shana lives in Quakertown with her husband and 3 beautiful daughters.
---
Sharon Dusky
Community Coordinator
Sharon joined Millbrook in 2018. Sharon is passionate about helping others and has over 30 years of experience working in the healthcare field, primarily in long-term care and assisted living.
Sharon provides a dependable contribution to our team; she oversees community projects, employment, and training of new employees.
---
Monet Rutt
Care Coordinator
Monet joined our office team on October 4, 2021 and we are so lucky to have her! Prior to this she was a Direct Care Worker for Millbrook since April 2021. She came to us with a plethora of experience including working as a CNA in skilled nursing, doing direct care both in Personal Care facilities and in the home and was a care coordinator. Monet resides with her husband Corey and their 3 children. She has worked in healthcare for 14 years and has been a certified CNA since 2010.
---
Dana Ciavardone
Care Coordinator
Dana is the newest member of the Millbrook team and started in the spring of 2023. Dana enjoys working with seniors and looks forward to meeting many of the clients and families.
EXCELLENCE IN CARE
Dedicated & Compassionate
Meet Maddie, Millbrook's CSO (Chief Smile Officer) who faithfully welcomes guests to the office and works tirelessly to keep clients and staff smiling.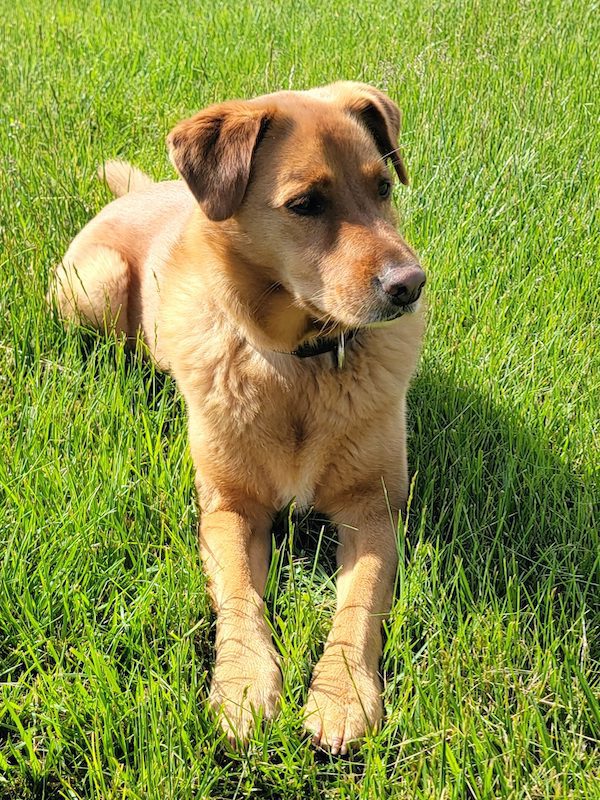 Get a free home assessment
Contact us to schedule a home visit and to learn about our services and how we can help keep your loved ones safely at home.